Handyman Services in Chelmsford and the surrounding areas
Handyman (Paul) has had years of experience in a variety of different services, including general repairs, garden projects, and kitchen unit assembly. You can find a full list of what services Handyman offers below, if you would like to enquire about a service not featured here, please contact Paul at
handyman4essex@icloud.com
or message the
Handyman Facebook page.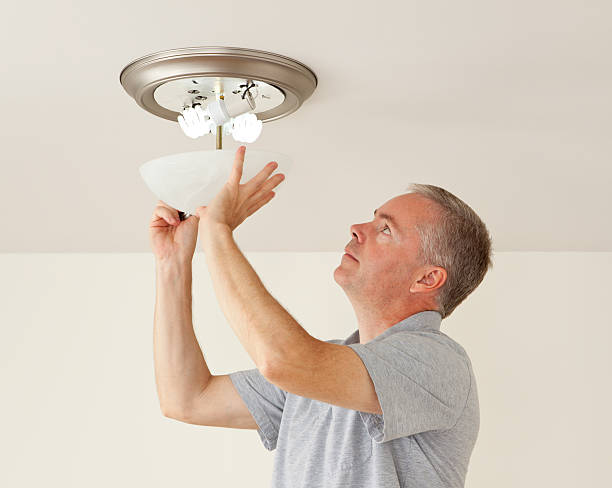 Electrical Projects
All work carried out by a qualified Electrician who has full liability insurance and is DBS checked.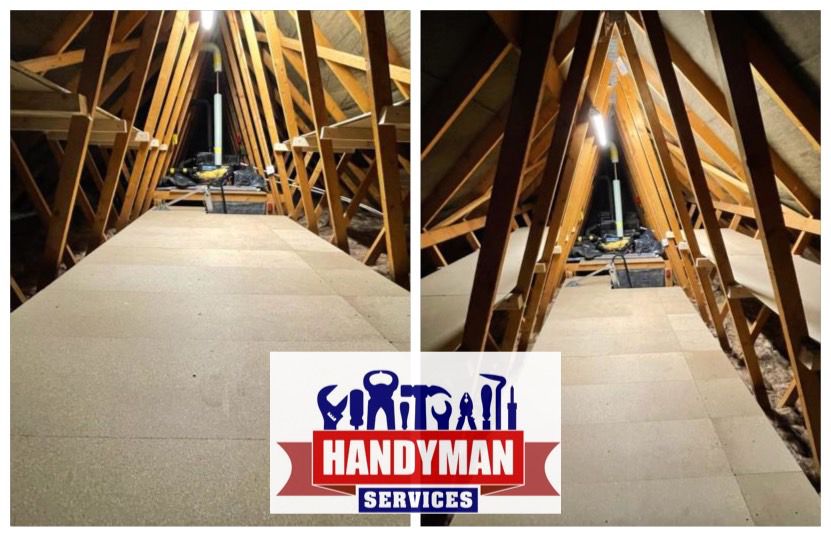 Loft Boarding & Shelving
Its easy to utilise and manage your loft space for stoarage with Handyman.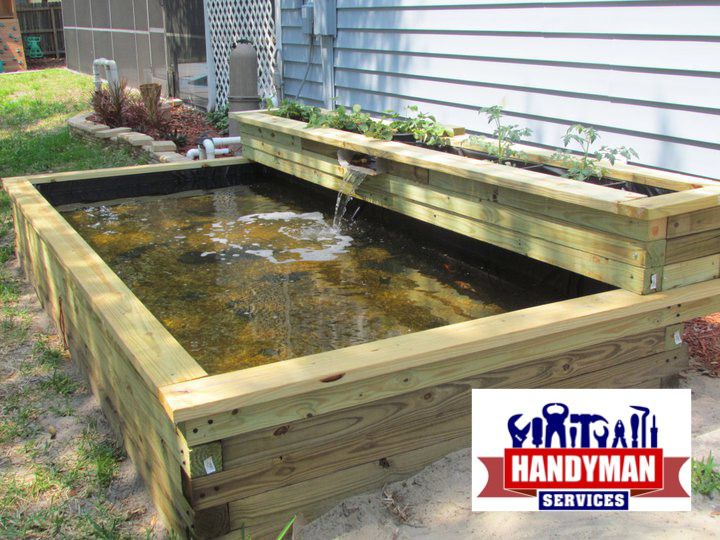 Garden Ponds
Creating a feature whether for fish or plant life is easy, just ask Handyman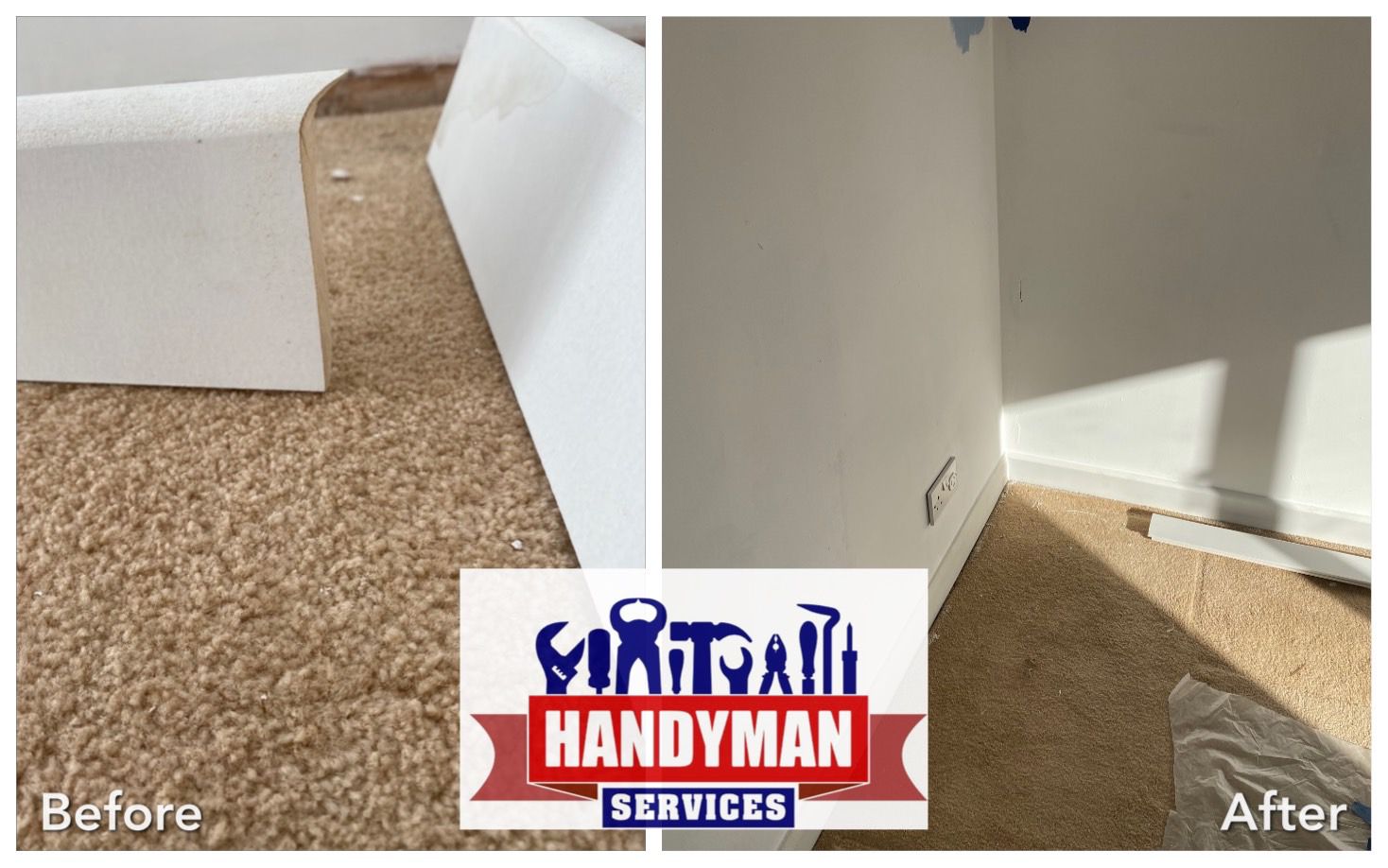 Skirting & Architrave Fitting
Finish your room off in style, let Handyman fit your skirting and architrave to perfection.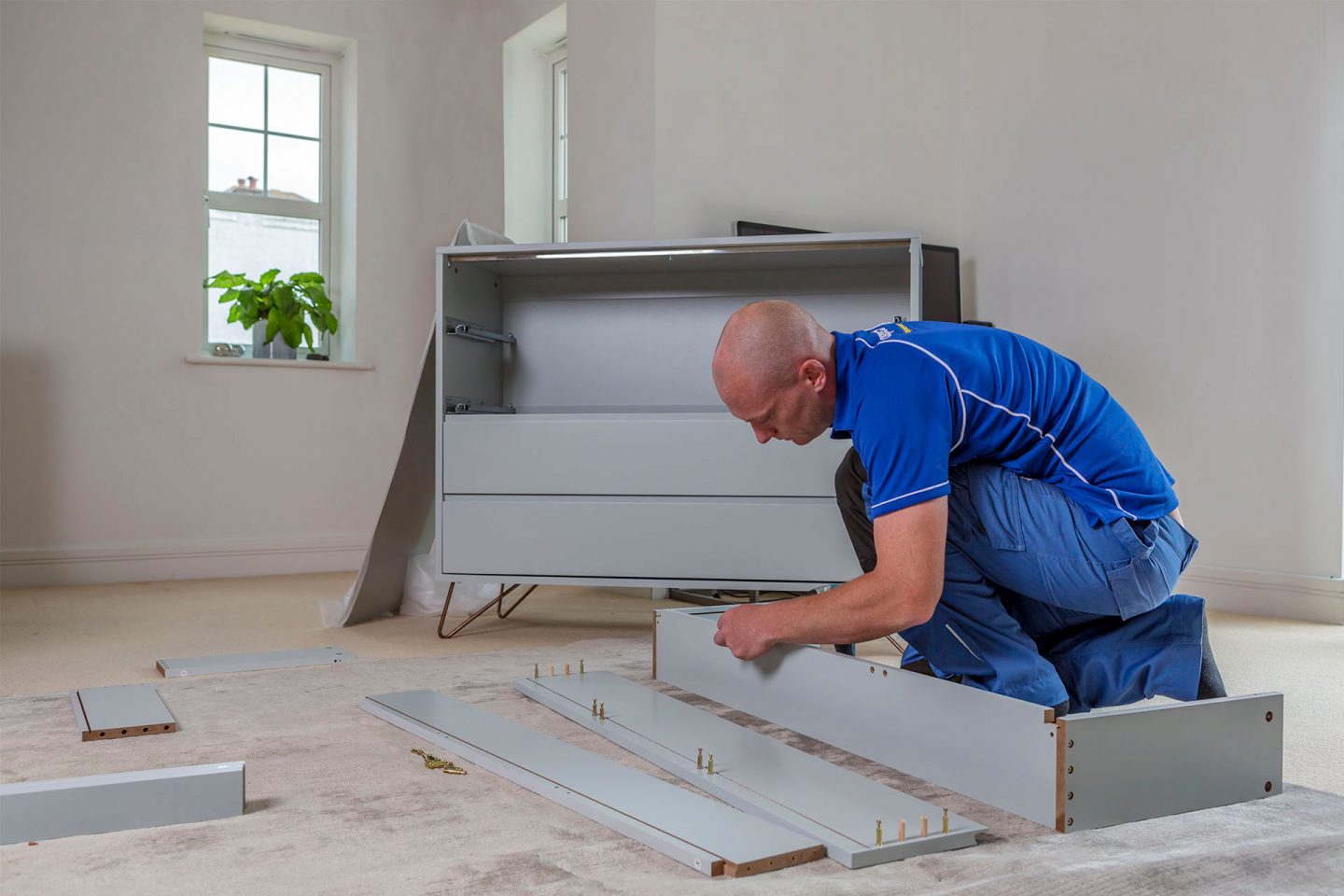 Flatpack Assembly
A fast and caring service is given when building your furniture.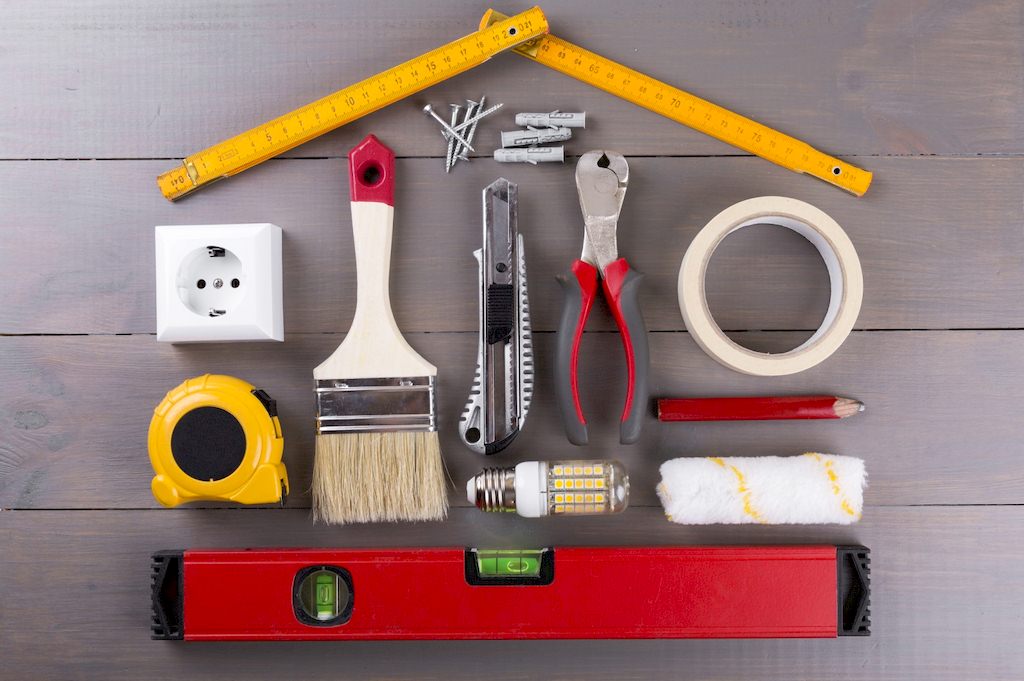 General Repairs
Whether it is inside or outside, Handyman's service covers many aspects of home repair.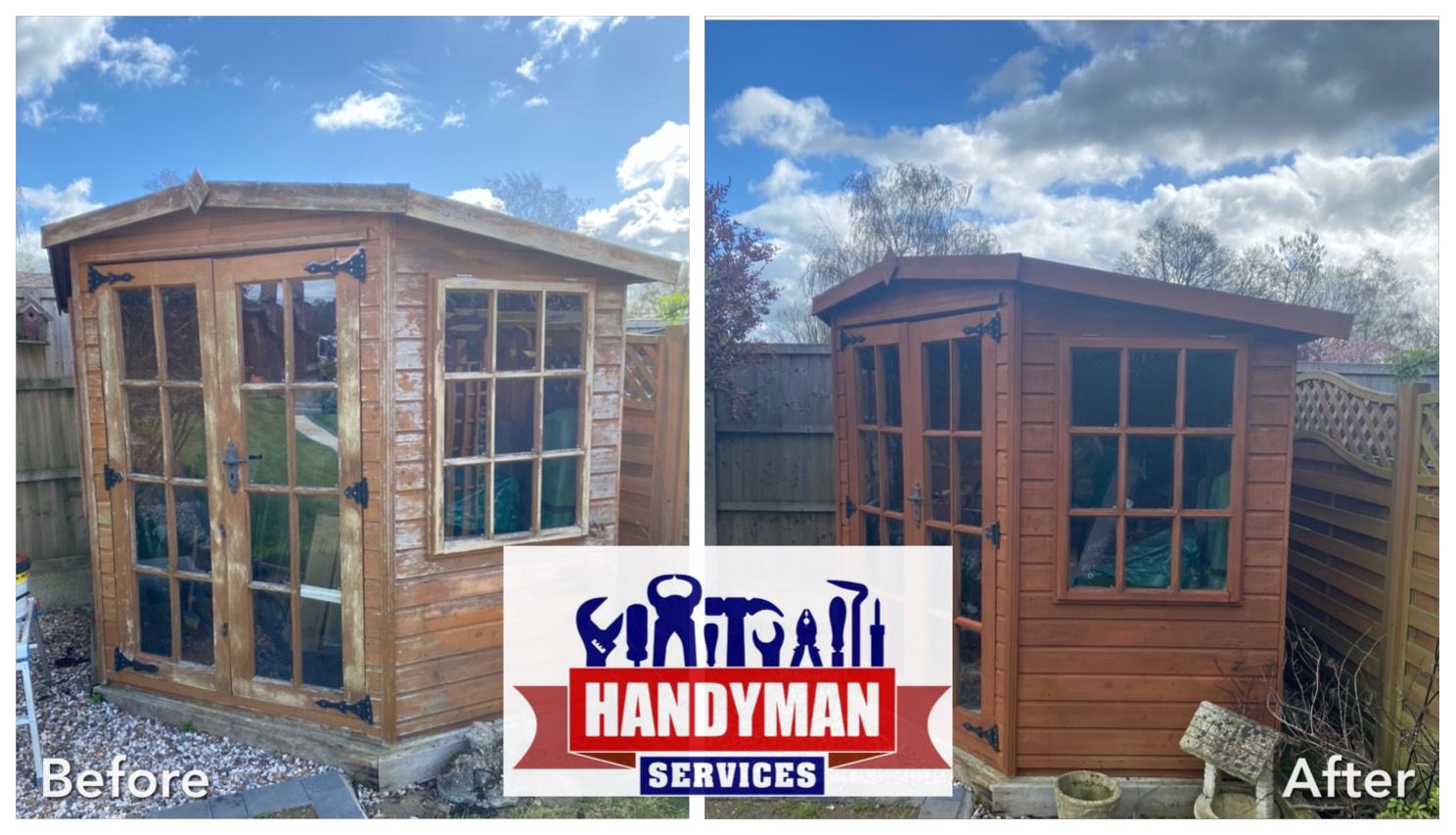 Garden Outbuilding Refurbishment
People are too quick to condem perfectly good garden buildings. With Handyman's help, sanding, filling and repainting you can achieve astounding results.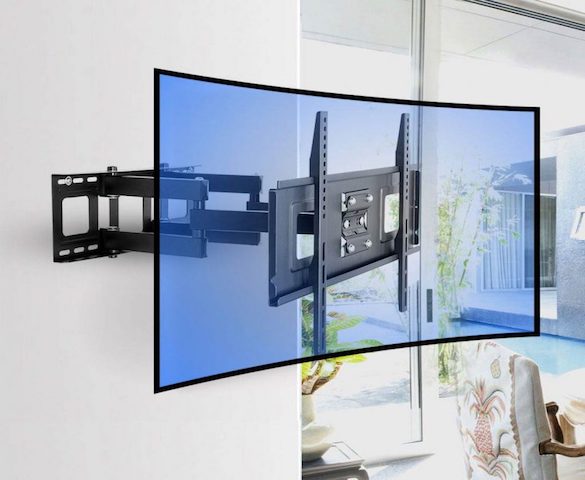 TV Wall Mounting
Handyman services will hang any size TV on your wall.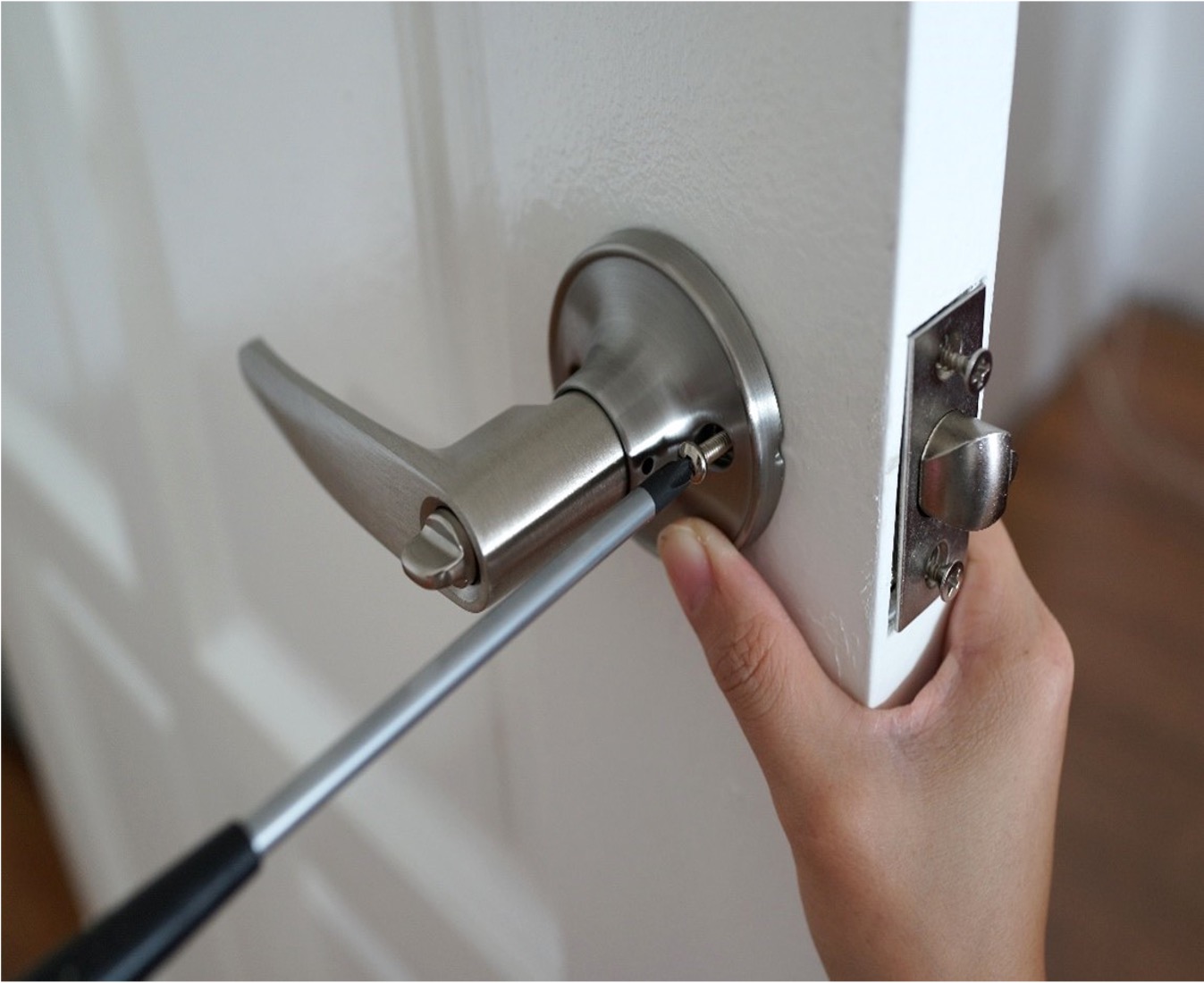 Door Furniture
Fitting
New handles, latches, locks, hinges, doors all fitted for you.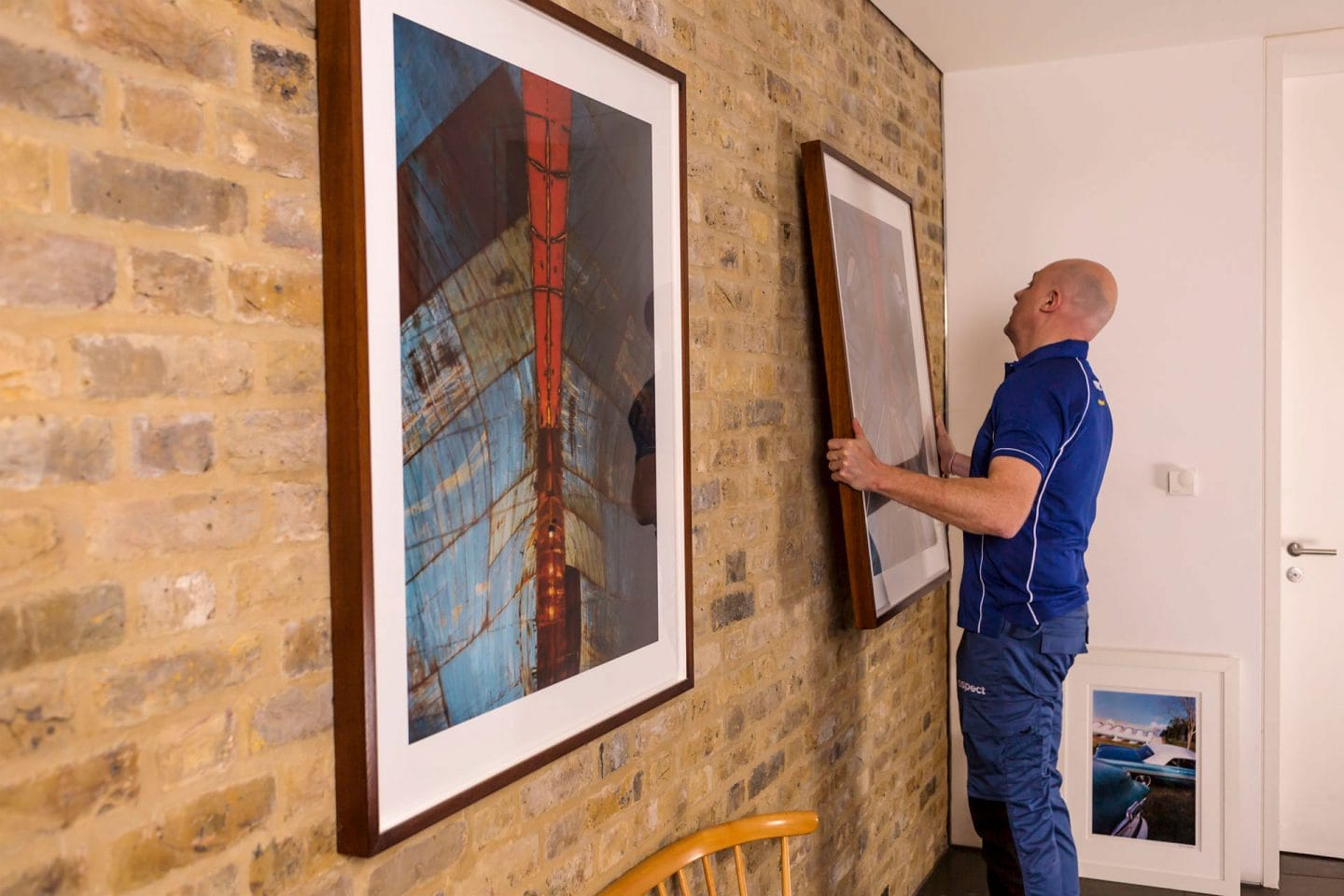 Mirror, Shelf & Picture  Hanging
Handyman will hang up pictures of any size with professional care.
Curtain Pole & Blind Fitting
Any size hung on any wall with care.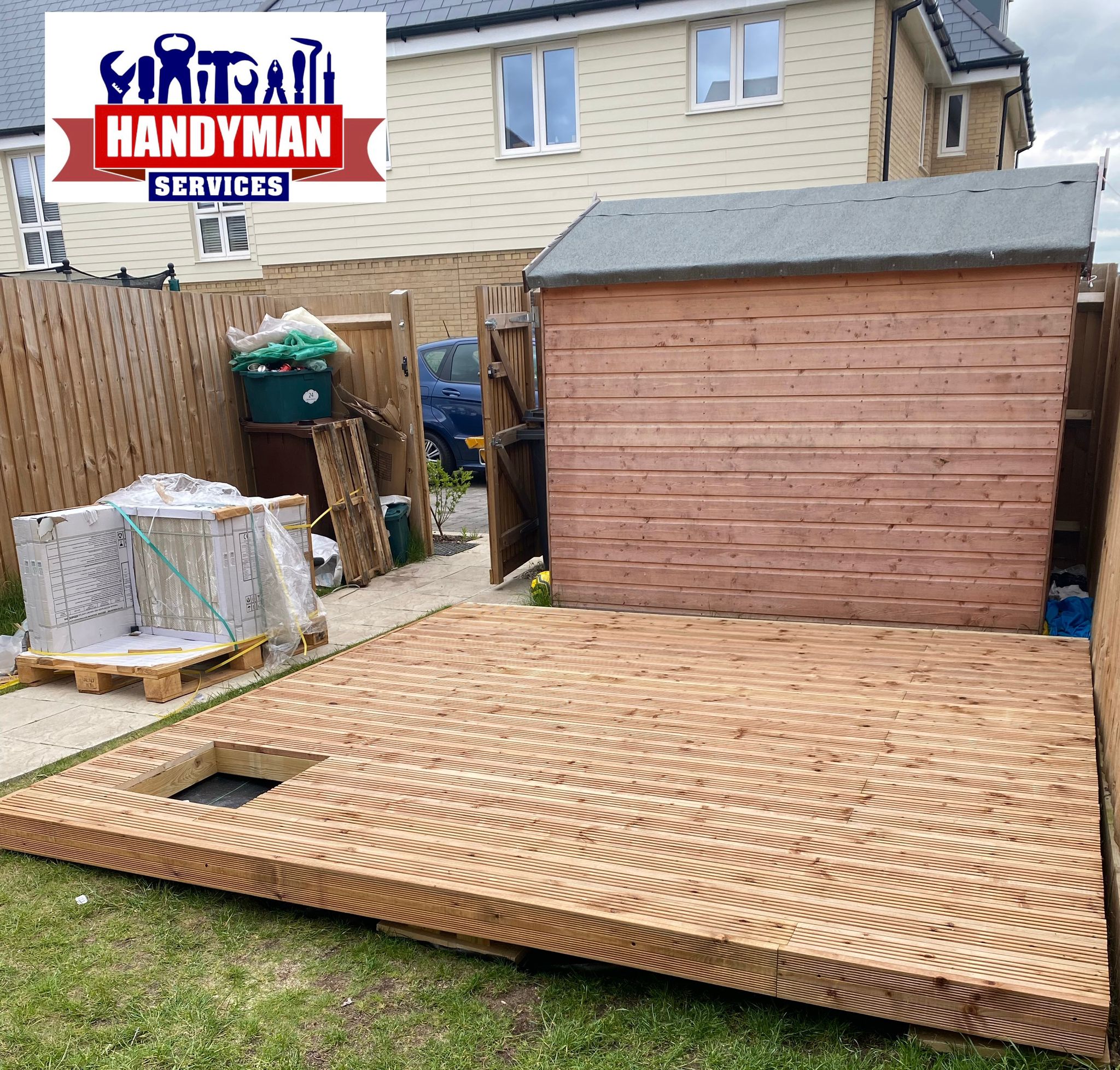 Garden Decking & Pergolas
Adding to your garden space with a Deck or Pergola is what Handyman does.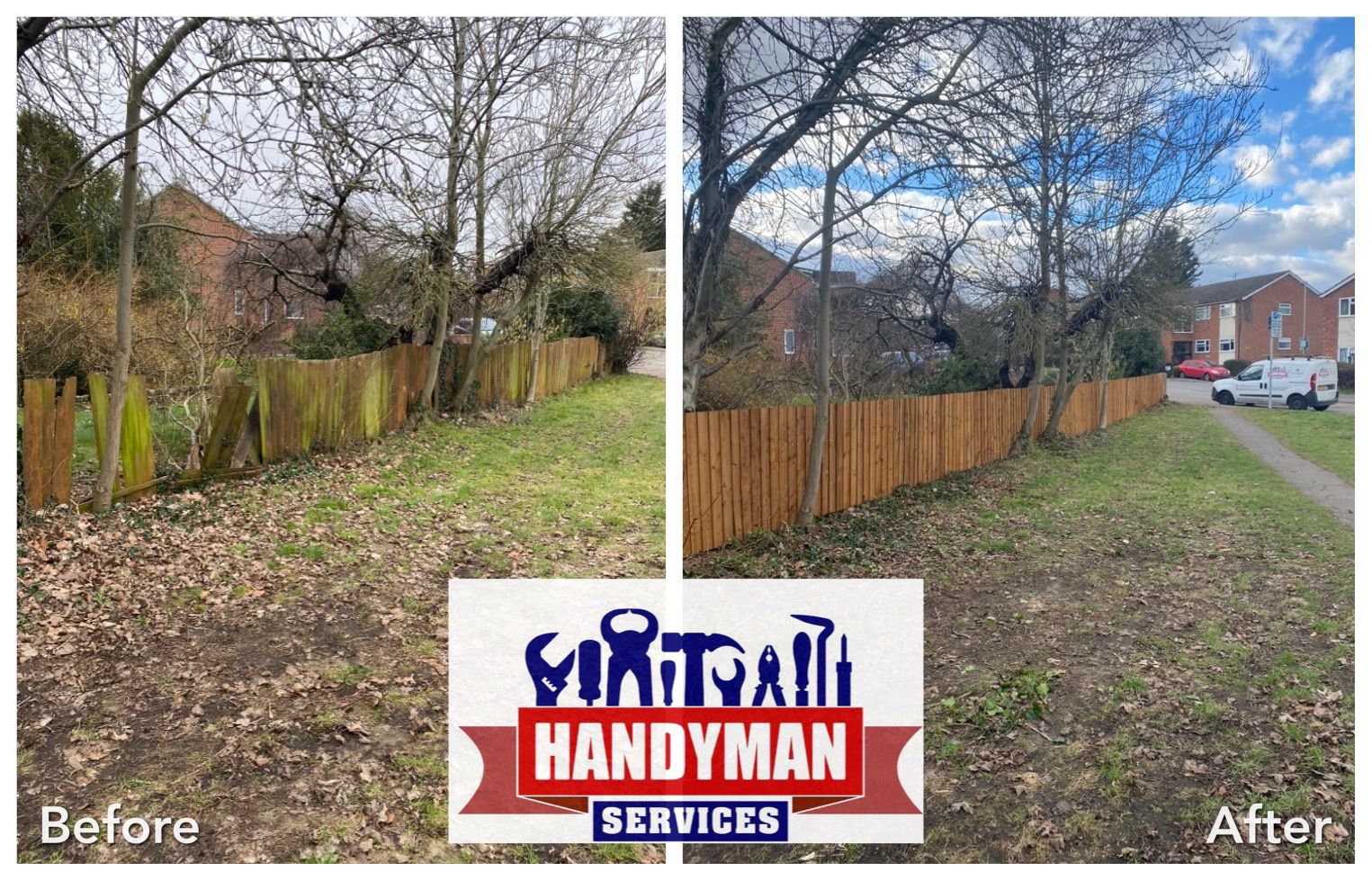 Garden Fence Erection
Whether it's just a repair to one panel or a whole new fence Handyman can help.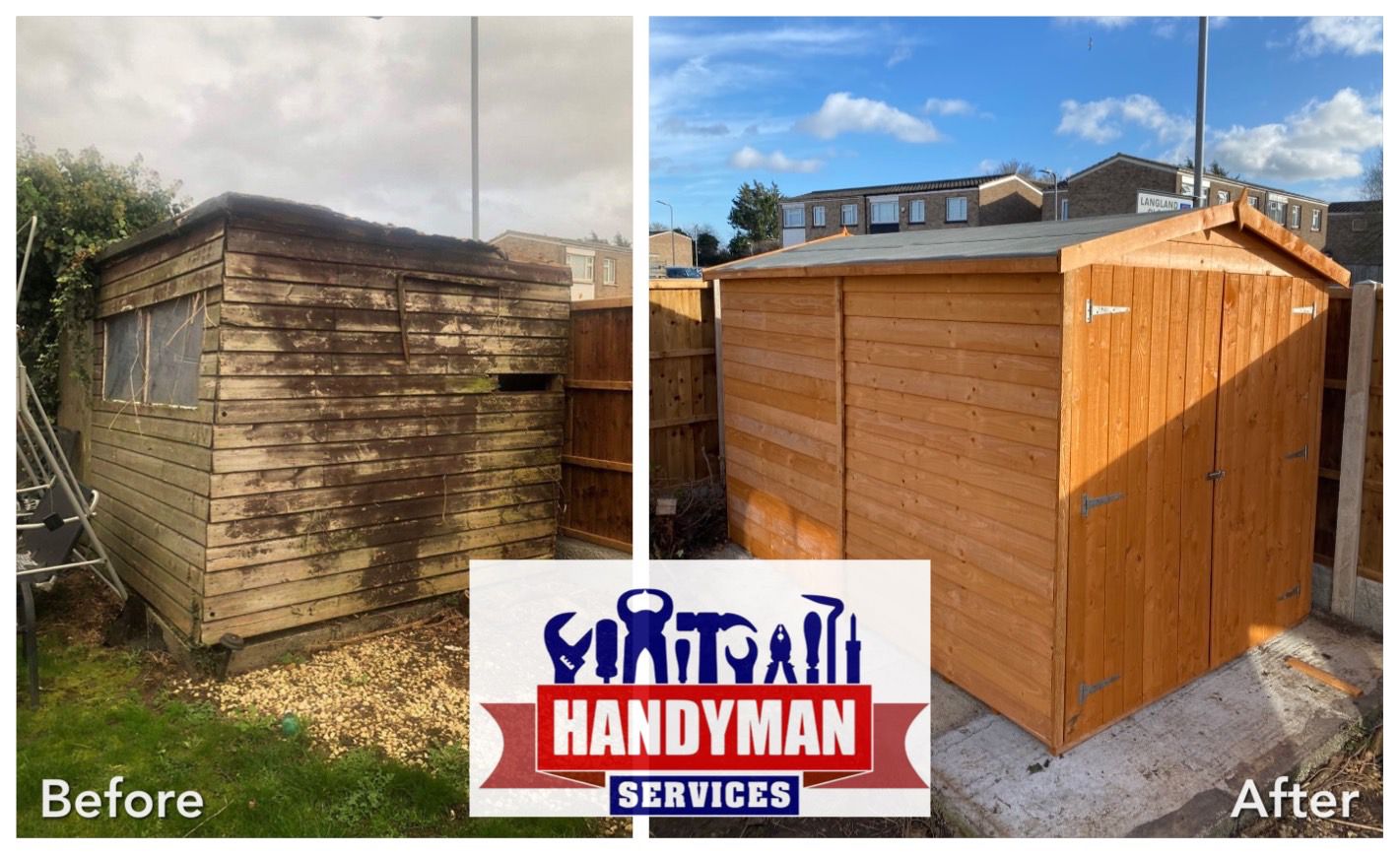 Garden Shed Erection
From building a solid base to building the shed itself, Handyman can help.
Bespoke Garden Gates
Wether its an off the shelf gate or made to measure Handyman can help with both scenarios, giving the option of standard furniture or fitted locks.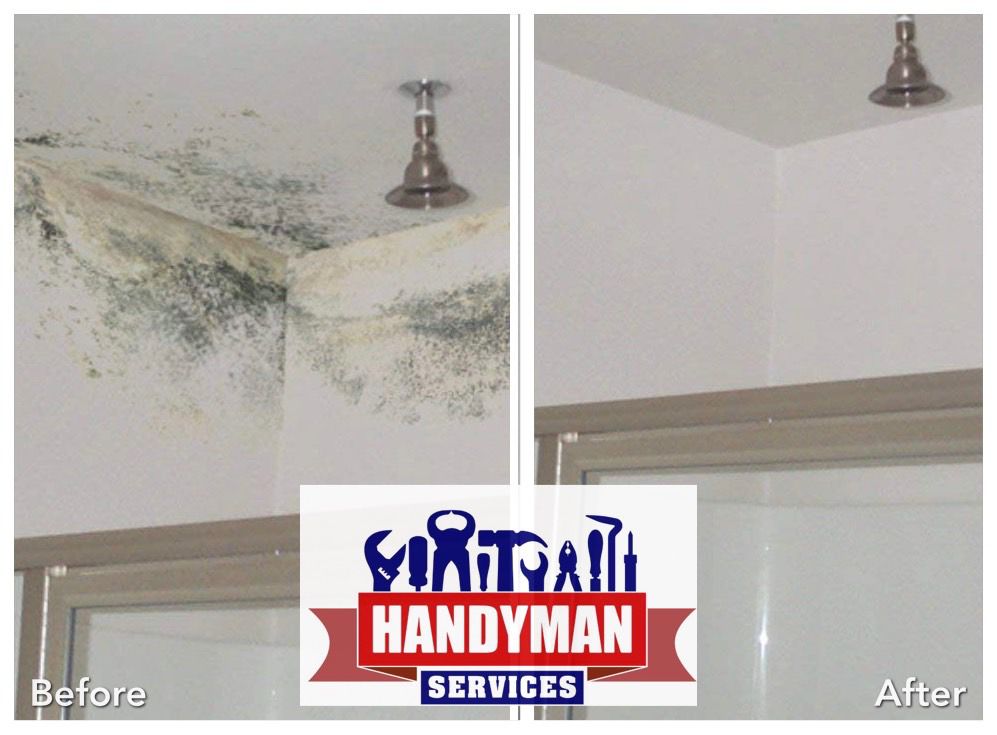 Mould Removal & Redecoration
Mould can the bane for most badly vented bathrooms. Handyman can help cure this problem using the right solutions and paint.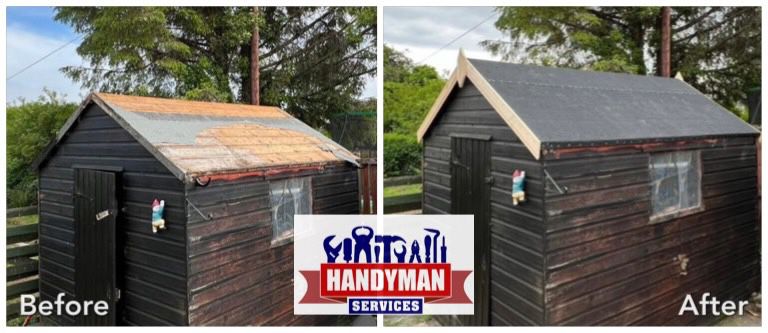 Shed Roof Recovering
Recovering a shed roof is easy to get wrong! Handyman will strip the old covering back to the bare boards, clean, apply adhesive and recover with new felt making sure that the bond is strong.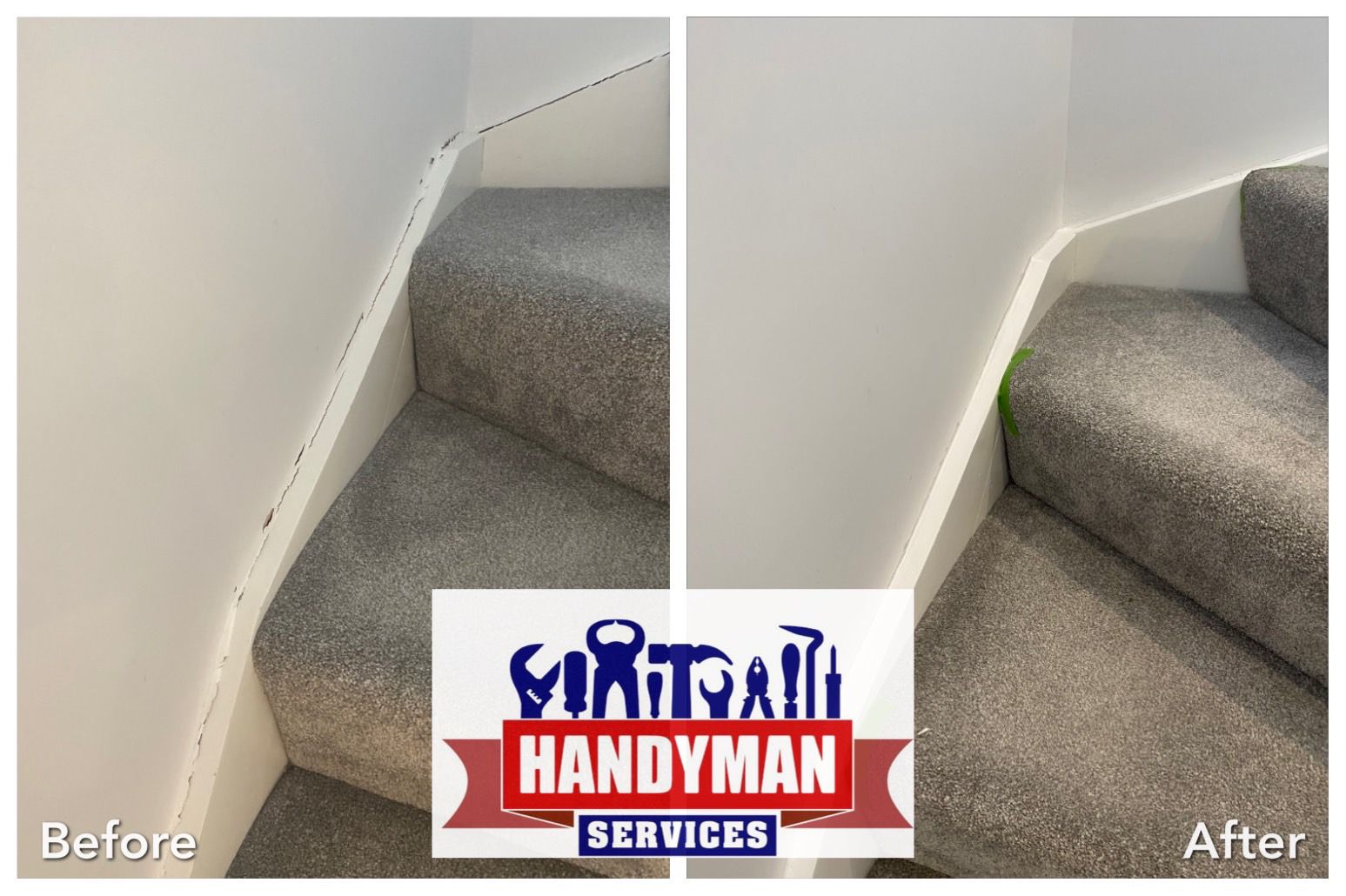 Snagging
Settlement on new builds and extensions can cause various snagging issues such as cracks in stairails, walls, archetrave, skirtings and many other areas. Handyman can help using the right caulking, sealents and fillers to bring back surfaces to their original state.
Repointing
Wether its a patio or a brick wall Handyman can help with repointing for either.
To enquire about more Handyman Services in Essex, please contact us!